International Classroom I
International:
Outdated or Underestimated?
Working away on a regular day here at the ELM office it suddenly struck us that all of us are coming from very different backgrounds and speak different languages. We couldn't help but ask ourselves: Are we taking international experiences for granted? Sure, you can hardly impress someone by naming the beaches where you got sunburnt or by showing pictures of you enjoying yet another local beer. Nor does having a diploma from a foreign university receive the deserved amount of attention anymore. But before we are quick to dismiss both the consumerism of travelling and the worn-off novelty of studying abroad, we should remember that stepping outside our usual environment is always a challenge. Whereas tourism is more often than not a very 'safe adventure', going abroad for educational purposes and becoming a part of an international classroom requires effort and flexibility. Let us introduce you to the first part of our "International classroom" series about the value of experience abroad and the face of multiculturalism in education.
Exchange Possibilities
Study exchange programmes are at their Golden Age – they are more abundant and easier available than ever before. A student can enrol at a host university for a time period anywhere between couple of weeks to a year, and the destination lists are constantly elongated. For example, the US offers exchange possibilities and scholarships around the globe, Canadians like sending their students to Latin America, the Commonwealth countries have a special agreement with the UK, while African and Asian states tend to create exchange projects with specific institutions.
The EU, meanwhile, has a success story of its own. The Erasmus exchange programme has been connecting over 3 million students and a variety of universities all over Europe and beyond for the last 26 years. Established in 1987, it is now a part of the Life Learning Programme of the EU. It gets its name from a famous Dutch Renaissance humanist and theologian Disiderius Erasmus who studied at a number of universities. To bring together world students even better, the European Commission has also launched Erasmus Mundus – a programme that provides non EU students with scholarships and enhances cooperation with their universities.
Perhaps the popularity and longevity of exchange programmes can be explained by students' reports where they claim that a semester (or two) abroad has enriched their academic and professional knowledge as well as improved their intercultural skills and languages.
Benefits
Why do these students make the decision to move abroad, long or short term? Some do it to seek better education, others would like to experience life in another culture, to be far from home and to learn to live on their own. What only a few realise, however, is that an experience in a foreign country is highly valued by employers. It enhances students' employability and increases their job prospects. "Studies abroad" on your CV send a message of determination, independence, organisational capabilities, and intercultural communication skills – it is no vacation to pack your life into a suitcase, deal with the bureaucracy in a non-native language, adapt to a different way of living and manage to follow courses in an alien university at the same time.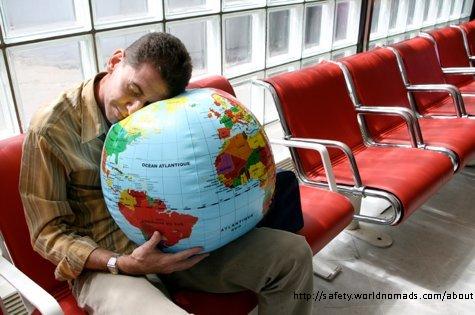 The benefits of international programmes are a two-way street: they are felt not only by the students, but also by the participating universities and hosting countries. A big percentage of 'internationals' shows the country as very globally minded, open to innovative practices and tolerant. Higher education institutions, on the other hand, gain even more articulated advantages. The exchange programmes target academic and administrative staff as well as students; as a result, teachers swap methods, interchange information, produce new material and strengthen relations between institutions preparing ground for future cooperation. These exchanges give teachers a glimpse into cultural contrasts and conflicts arising out of them – an ability to deal with them is a prerequisite for those who want to successfully teach in an international classroom.
Preparation is Key
Students' determination to study abroad can be seen as the first step of going outside their comfort zones. The next step would be getting prepared for the different cultures, languages, food, etc. The ability to adapt depends very much on the preparation before the departure. Modern technology and media help a great deal in removing the unknown factor from the move: students can find accommodation online, research their study subjects, learn about the history and traditions of another country, and even look up the grocery shops.
Granted, it is easier to prepare for studies abroad now than a decade ago, however, cultural shock is still widely experienced. It does not necessarily have to be a radically different culture to take one aback and create confusion; differences in communication, body-language, laws and habits, and even plumbing might leave your jaw open. For example, it is not uncommon for some countries to have 'no seat' public toilets whereas others use automatic flushing systems. Most of us are also familiar with the awkward situation during greetings – the stumbling between anything up to three kisses, handshakes and hugs. While these differences might leave you befuddled yet amused, a shock in a working/studying environment is harder to adjust to: many cultures feel it is rude to ask questions in the classroom whereas others raise their voice in a discussion to make their opinion count. The ability to speak the language, whether English or the local one, is also very important – a lot of students find it difficult to practice what they have learnt at a language course in a real life situation, let alone study in it.
As much as it is enriching and fun, studies abroad are still challenging for both the students and their teachers no matter how easy it becomes to arrange them over the distance; an international curriculum still holds it value. For this reason, ELM offers a free career guide book with country specific advice for 3 students preparing to move abroad in exchange for their experiences (contact info@labourmobility.com for more information). Follow our blog to learn about the international classrooms from educator's perspective in the next article!
Selene Siregar & Veronika Norvaisaite – ELM team
© Expertise in Labour Mobility B.V. All rights reserved.