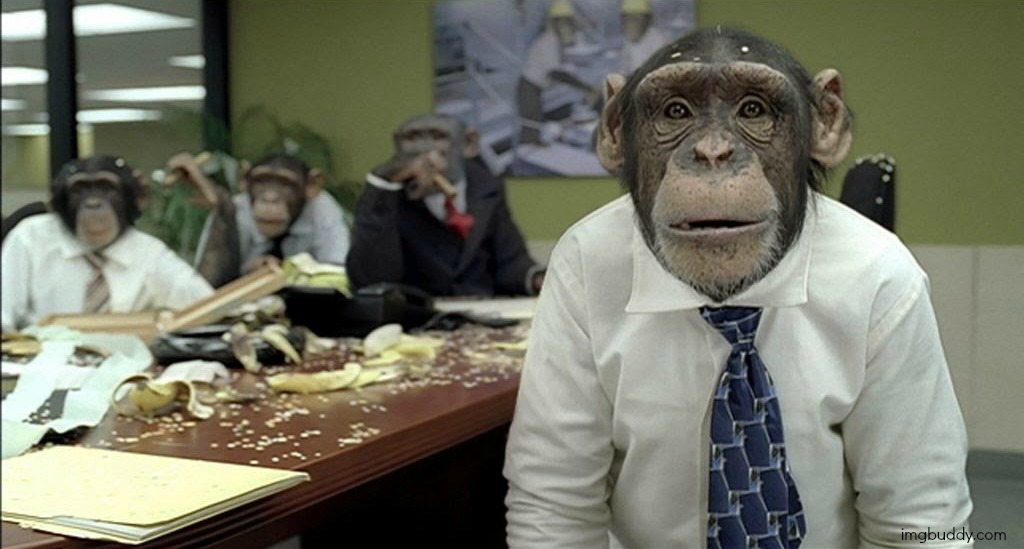 No Monkey Business in 2016!
Happy Red Monkey New Year! Although officially it only kicks-in on February 4th (according to the Chinese Horoscope calendar), there's no stopping of business as usual in the Western part of the world: we're back to work!
Speaking of monkeys, have you noticed how popular the image of the cheeky primate is in the business world? Take, for example, MailChimp, Picmonkey, CreativeApe or SurveyMonkey. Ironically, the expression "monkey business" refers to mischievous behavior or a silly, time-wasting activity.
To help you (and us) avoid monkeying around in 2016, we have put together a half-serious list of dos and don'ts' in the office:
No Monkey Business in 2016!
[styled_table]
| Activity | Monkey Business | Serious Business |
| --- | --- | --- |
| Leaving the printer jammed for the next person | | |
| Diligently answering emails after Christmas holidays | | |
| Diligently answering promotional emails | | |
| Microwaving fish for lunch in the office | | |
| Marking deadlines in bright colours on your agenda | | |
| Posting on a colleague's Facebook wall when they're away from the laptop | | |
| Following up on sales leads while they're hot | | |
| Having an updated to-do list | | |
| Waiting for someone else to answer first in group emails | | |
| Reacting to the company's social media alerts | | |
| Researching extensively on the negative effects of procrastination while at work | | |
| Googling if the person you're writing an email to is a Ms or a Mr | | |
[/styled_table]
The Chinese horoscope promises the Red Monkey year to be full of changes. We take it as an opportunity to change for the best! However, we can't promise that there won't be any monkeying around in our office AT ALL 😉 So stay tuned and we wish everyone a very productive year!
Veronika Norvaisaite,
ELM team
© Expertise in Labour Mobility B.V. All rights reserved.