Description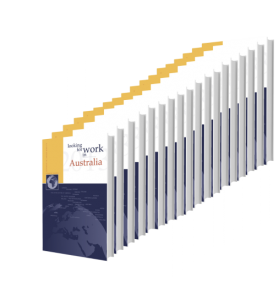 Expertise in Labour Mobility has prepared the series of practical career guides to support you with your career in over 30 countries. A thorough preparation will give you a head start in the country and international organisation of your choice.
Contents of ELM's Career Guides:
Management Culture
Visa Requirements
Main Routes to Employment
CV and Application Letter
Country Profile
Also available at 
Get an effective start of your international career with insights to 32 countries and International Organisations.